Our pastor
However, I consider my life worth nothing to me; my only aim is to finish the race and complete the task the Lord Jesus has given me the task of testifying to the good news of God's grace. Acts 20:24
RCCG Haugesund Pastor
Who we are?
Gateway Church is part of the great commission of the Redeemed Christian Church of God​ that was established in 1952 by Pa Josiah Akindayomi and located in over 196 nations. The General Overseer is Pastor E​noch​.A. Adeboye.​ ​RCCG in Norway is coordinated by​ Pastor Florence Ajieh​.​
Gateway Church operates an open door policy and welcome's everyone irrespective of their race, gender, religion or belief, sexual orientation, disability and age. We are a Church that wishes to reach out to all with the Gospel of Jesus Christ. You are welcome to join us.
Belief
We believe in the Bible as the infallible word of God
We believe that there is only one God, in Jesus as the Son of God and our Saviour and the Holy Spirit as the 3rd person in the Trinity
We believe in Water Baptism by immersion and in the Baptism of the Holy Spirit
We believe in Prayer in the name of Jesus
Our Vision
To make Heaven
To take as many people to Heaven through Soul Winning
To lead people into a growing relationship with Jesus Christ
To raise an excellent generation
To be salt and light in our community
Core Values

Themes
The God of The Great Turnaround (Jeremiah 52:31-34)

In the thirty-seventh year of the exile of Jehoiachin king of Judah, in the year Awel-Marduk became king of Babylon, on the twenty-fifth day of the twelfth month, he released Jehoiachin king of Judah and freed him from prison.

He spoke kindly to him and gave him a seat of honor higher than those of the other kings who were with him in Babylon.

So Jehoiachin put aside his prison clothes and for the rest of his life ate regularly at the king's table.

Day by day the king of Babylon gave Jehoiachin a regular allowance as long as he lived, till the day of his death.

Let your light shine Genesis 1:1-5, Mark 10:46-52

In the beginning God created the heavens and the earth.

The earth was without form, and void; and darkness was on the face of the deep. And the Spirit of God was hovering over the face of the waters.

Then God said, "Let there be light"; and there was light.

And God saw the light, that it was good; and God divided the light from the darkness.

5 God called the light Day, and the darkness He called Night. [b]So the evening and the morning were the first day.
Contact us
Follow us on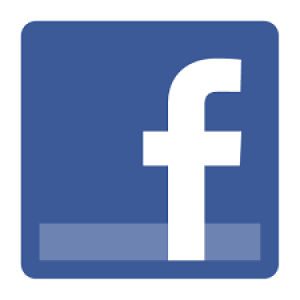 Strandgata 70, 5528 Haugesund

(+47) 900 34 063

rccghaug@gmail.com

pastor@rccg-gatewaychurch.no